FOR SALE: Industrial area for: Production, Warehouses, Logistics center, Location: Tarczyn In between the route (DK7) <-> (New S-7)
(Authorized Offer)




LAND FOR THE CONSTRUCTION: PRODUCTION, WAREHOUSES, LOGISTICS
LOCATION: TARCZYN, BETWEEN (DK7) <-> (New S-7)
BASIC TERMS OF THE OFFER
Subject of the offer: Sale of construction land Total: approx. 8ha, Tarczyn Junction, In between the route (DK7) <-> (Nowa S-7)
It is located directly at Aleja Krakowska (E-77 -DK7) near the railway siding
The area marked in the local development plan as P / U without fixed proportions (Production / Services),
in basic conditions (approximate data agreed with the building permit:
– ok. 70% = maximum building area in relation to the plot size
– ok. 10% = minimum percentage of biologically active
– ok. 12m = Building intensity – minimal, not fixed
Google Map – location and terrain conditions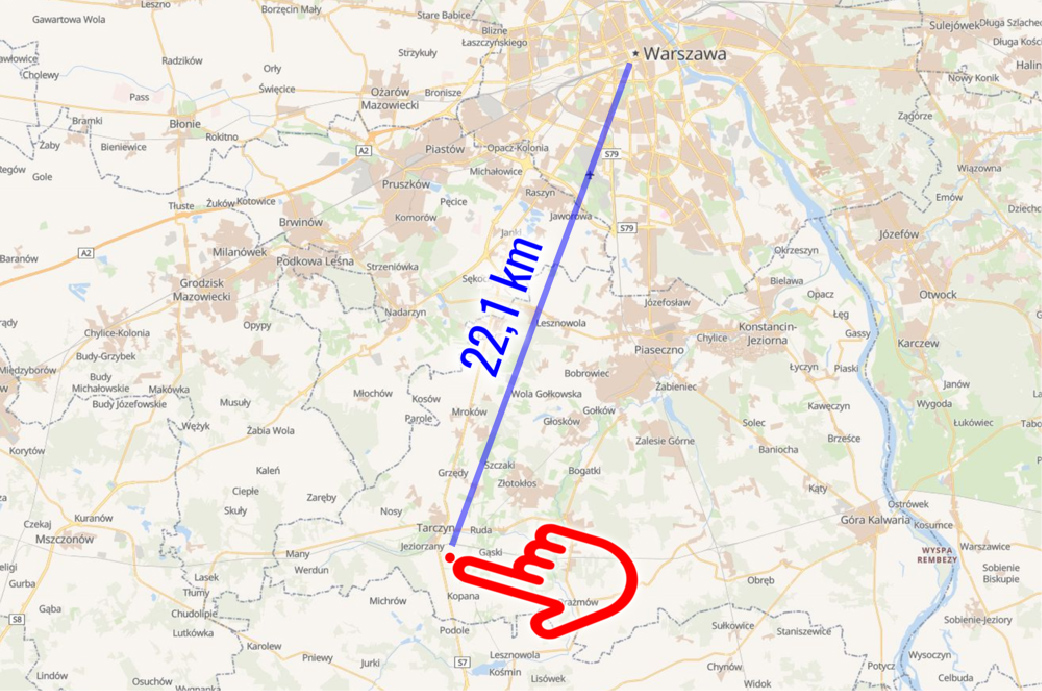 Google Map – E77 / DK7 route confluence, Al. Krakowska and the new S-7 route is under construction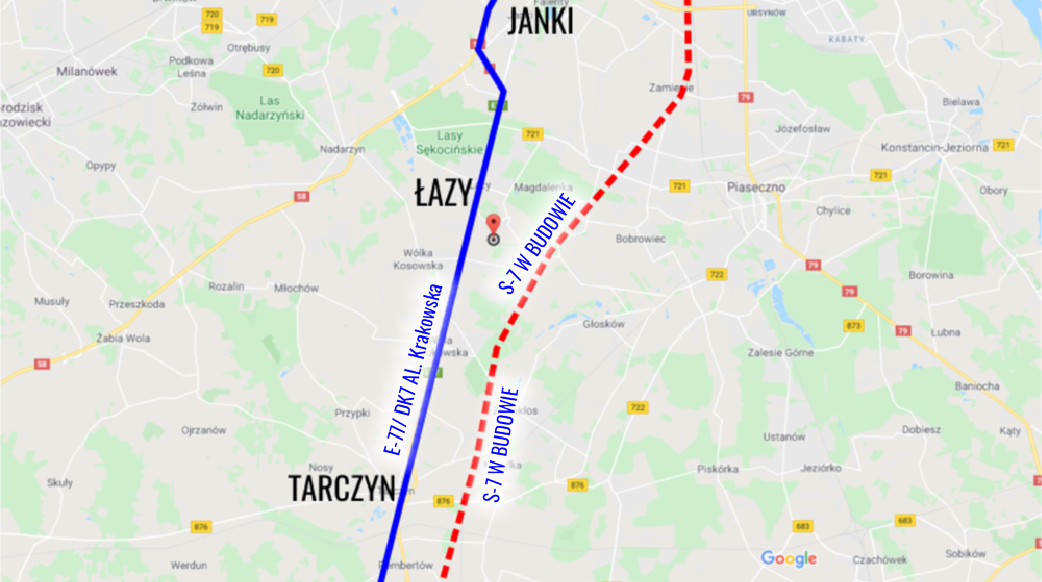 The new S7 route under construction, southern Tarczyn junction, Warsaw – Krakow route
---
Agency authorization:
The project is a verified and Authorized offer. We are contracted and we have powers of attorney to represent the current owners in the organization, mediation and execution of sales transactions in this project.

Contact regarding the offer:

We have and provide detailed and authorized information for this project in the form of a Teaser, where we present the detailed terms of the offer for interested parties. Partnership and brokerage options for successful mediation to be discussed with directly interested parties. We only expect and consider serious offers. We do not share information with anonymous persons.

You are interested in ? – Please contact us !
We will provide a complete set of materials and information !
---