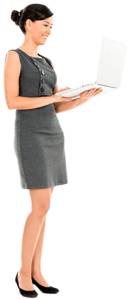 … what is ICC (International Chamber of Commerce) ?

International Chamber of Commerce – ICC – was established in Paris in 1919. Currently, ICC is the world's largest trade organization with over 6.5 million members – companies and associations – and a network of 3,000 experts in over 130 countries. ICC promotes international trade and investments, shapes models of responsible business conduct and a global approach to legal regulations by promoting policy advocacy, creating rules and regulations, and providing world-renowned dispute resolution services. .

… what the Agreements are for NCNDA & IMFPA ?

The ICC Model Agreement "Occasional Broker (Non-Circumvention and Non-Disclosure)" covers the most common varieties of international agreements to which an international broker is a party.
The model provides a unique and balanced legal platform that takes into account the interests of all parties involved in a non-avoidance and non-disclosure agreement; and minimizes the risk of fraud and misunderstandings. It defines the services to be provided by the intermediary and describes the intermediary's exclusive rights, and provides protection for the payment of the intermediary's fees. The model is part of a series of respected model contracts in international distribution; including commercial brokerage and distribution. These important tools give the parties and the market confidence that commercial transactions can be carried out in accordance with international rules.
INFO: NCNDA (Non-Circumvention Non Disclosure Agreement)
NCNDA "Non-skipping and Nondisclosure Agreement" This is the type of agreement often required by brokers or intermediaries under which buyers agree to refrain from walking around the broker to contact suppliers directly. 5 years and prohibits any party to the contract separately from trying to do business with a third party.
(Original NCNDA Draft in .PDF format)
INFO: NCNDA & IMFPA (Original ICC Draft, complete (2in1) one contract)
1. NCNDA (Non-Circumvention Non Disclosure Agreement)
2. IMFPA (International Master Fee Protection Agreement).