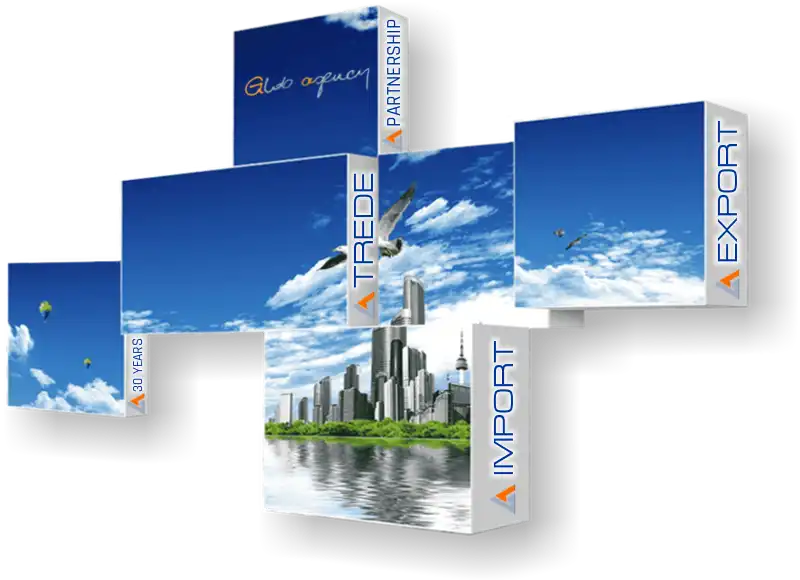 Przykładowe procedury w handlu międzynarodowym
1. Commercial procedure IRDLC/BG/SBLC (FOB or CIF)
1. Buyer issues LOI.
2. Seller issues SCO.
3. The buyer sends ICPO and a soft offer to the Seller (CIS Corporate Banking) enabling a soft probe by the seller.
4. Seller provides draft contract and NCNDA/IMFPA to buyer to revise and confirm by initial.
5. Buyers and sellers sign the base contract and NCNDA / IMFPA via email, which will be considered legally binding, each will submit contracts to their bank.
6. Seller issues Commercial Invoice or Proforma Invoice and Buyer responds by issuing irrevocable, auto Revolving IRDLC – SBLC – BG revolving for per shipments.
7. Seller responds by issuing 2% PB.
8. Seller sends to buyer the cargo documents.
9. Amount of L/C releases to Seller by submitting documents to Buyer's bank or buyer makes payment for each shipment via T/T MT103 within 5 banking days.
10. Commissions will be released to intermediaries in seller sides and buyer sides within 24 hours of buyer's payment confirmation according to and based on the NCNDA/IMFPA and its paymaster.
2. Commercial and operational Procedure payment in advance
1. Buyer issues LOI.
2. Seller issues SCO.
3. Buyer sends ICPO and soft offer with full banking information allowing for soft probe to the seller.
4. Buyer issues Commercial invoice or Performa invoice and NCNDA/IMFPA.
5. Buyer pays to seller an agreed amount as a payment in advance.
6. Seller sends to buyer the cargo documents.
7. After delivering the cargo documents by the seller to the buyer, the remaining PI will be paid to the seller's account.
8. Commissions will be released to intermediaries in seller sides and buyer sides within 24 hours of buyer's payment confirmation according to and based on the NCNDA/IMFPA and its paymaster.
3. LOI acceptance requirements:
1. LOI should come with the letterhead of the final buyer and it must be official.
2. The LOI should be in the name of Glob Agency Ltd Company and the name of the brokers must be mentioned in it.
3. The signature of the company director and a copy of the passport and a copy of the power of attorney from the applicant company should be attached.
4. The LOI must include a requested analysis of the destination port and the requested procedure by the buyer.
5. All non-complete LOI requests will be returned by the company.
6. All the requests should only be sent via the official email of the buyer to the official email addresses of the Glob Agency Ltd.
4. Common Procedures of Ship To Ship:
1. Seller issue PI to Buyer, buyer sign and return it back.
2. Buyer will pay the prepayment which is mentioned in PI in seller's account as an advance.
3. Seller will send (eg Q88) to buyer.
4. Seller ship will move to the destination area which is notified by buyer.
5. Buyer's representative will make dip test on seller's ship, after successful dip/test result, seller send the Invoice to buyer and buyer will settle the cost of Invoice to the seller account.
6. STS (if present) operation will be started by the buyer.
*NOTES:
* In all procedures signs and official stamps via email are accepted by both parties.
** All LOI should be end buyer from the ultimate buyer, otherwise it will be returned.
*** All the requests should only be sent via the official email of the buyer to the official email addresses of the Glob Agency Ltd
**** LC – SBLC – BG draft should be announced by the seller and also be approved.
Example 1: Outlined Delivery Procedure (Cif) Annual Contract X 12 Months
5. Standard SALE Procedure Example 1: Contract X 12 (CIF)
Commodity prices are estimated by the stock exchange.
The price of commodities is governed by the free market, obeying the law of supply and demand and world monetary policy.
Everything that is essential raw material, with a low level of industrialization, is called a commodity. Commodity prices are strongly related to world productivity, since they are produced in large quantities, with no difference between brands, and can be stored without loss of quality.
To begin your purchase negotiation, we ask that you strictly follow the SALE PROCEDURES below. 
The buyer issues ICPO (Irrevocable Corporate Purchase Order) and RWA/BCL as POF Proof of Funds.
Seller / Exporter issues FCO (Full Corporate Offer).
Buyer returns signed and stamped FCO.
The seller issues the draft contract.
Buyer returns draft of signed, stamped and scanned contract by email and will be considered legal and official Purchase and Sale Agreement until copies are exchanged.
The seller issues Commercial Invoice.
The buyer returns the stamped and signed Commercial Invoice.
Buyer submits draft of SBLC / ARDLC / DLC.
The seller returns the above bank instrument with possible changes.
The buyer's bank issues SBLC / ARDLC / DLC (MT 700/760) as a guarantee for one month and sends it to the seller's bank within 5 days. The bank instrument must be revolving, transferable, irrevocable, divisible, operational, renewable and confirmed by top 50 bank. Cash payment by MT 103 according to presentation of shipping documents (B / L + SGS).
Following the open banking instrument, the seller's bank sends the buyer's bank a 2% Performance Bond (PB) in the amount of a remittance and a Proof of Product (POP) within 5 days.
The buyer will receive an invitation letter to accompany the shipment at the port.
Within 30/40 days the ship will be loaded.
Payment against BL and SGS shipping documents, as per item 10.
Ship's release.
*NOTES:
Referring to item 3, the presentation of BCL or RWA as POF (Proof of Funds) is indispensable to continue trading.
All submitted documents must be issued on stamped letterhead, signed by the CEO and in PDF format.
Documents such as LOI / ICPO will only be reviewed and accepted if they meet the seller's requirements, such as:
* Form of payment, Warranty form, Target Price (As available), Bank (Top Prime 50), And other information.
6. Standard Procedure Example Contract X12 (CIF)
Buyer issues ICPO along with company profile, refinery verifies buyer's ICPO with company profile.
Seller issues Full Corporate Offer FCO for buyer to sign and return, upon issues the Sale & Purchase Agreement (SPA) open for amendment, buyer countersign and send back in word format. Seller confirms any amendment and sends the final SPA to buyer in PDF format for buyer's confirmation & acceptance.
Seller issue below partial POP documents to buyer via email to buyer's secured email address;

Certificate of statement of availability of the product
Company registration certificate of incorporation
Commitment to supply
Certificate of origin
Product passport quality & quantity at country of origin (analytical report by authorized petroleum laboratory)
Approval to export (export license)

Buyer confirms the receipt of the partial POP documents and Seller sends to buyer the Attestation Act of Transfer, buyer signs and returns and obtains the Allocation Passport Certificate [APC] documents by securing a legitimate approval for the Transfer of Ownership Title/Allocation by the relevant authorities from seller's name to buyer's name, which identifies the buyer as title holder of the allocation to enable the lodging of the Contract with their respective banks.
Seller Legalizes & Notarizes the SPA and sends to buyer the Legalized Attestation Act of Transfer and the Allocation Passport Certificate [APC] & change of ownership documents along with The Legalized & Notarized Hard Copy SPA via email. seller's bank sends through swift the proof of product (pop) documents the full POP shall include the following documents;

Product/production Allocation Application Permits
Product/production Allocation Ownership Title
Application and Ownership of Export Permits
Export Tax and Duties Payment Receipts
Bulking Storage Tank & Payment Receipts
Certificate of Analysis G. Certificate of Origin and Customs Declaration
Certificate of Quality
Certificate of Weight
Bill of Lading
Dip Test Authorization (only applies to product lifted from storage or transfer tanks)
Copy of the Charter Party Agreements to Transport the Product to Discharge Port
Copy of the Refinery Commitment to Produce the Product

Within five (5) banking days, buyer's bank sends Irrevocable Non-Transferable DLC MT700, MT103, T/T to Seller Fiduciary bank as Proof of Funds (POF) for the first shipment value and send swift copies to seller. Seller issues 2% PB to buyer.
Seller signs NCNDA/IMFPA between all intermediaries involved with the Notarized Copy sent to Seller Bank. Seller issues Invitation Letter and arrange to Invite the Buyer & Buyer's Delegates to come and physically Inspect the goods, view seller's facility and witness loading at the loading port in Russian Federation (Optional) if the buyer decides not to come as it can still be skipped)
Shipment commences as per signed Contract delivery schedule.
Buyer releases Payment to seller by TT/MT103 upon the receipt of the Shipping Documents and confirmation of the Q & Q at destination unloading port.
Seller releases Payment to all Intermediaries involve as per the signed NCNDA/IMFPA.
---
.:. .:. .:. END Procedure Example .:. .:. .:.